Section Six - Technology bites back
A story about a superbacteria, an escalator and the benefits of email (2 minutes)
Technology bites back
Well, now you have almost arrived at the end of crash course number one. So you learned that technology can make the world better, but only if:
you think about it really hard;
you understand what technology really is;
you understand humans are deeply technological beings;
you know that technology is not neutral and changes peoples;
you understand technology creates new ethical dilemmas;
you understand that you have to know what the real problem is and not use technology to only address the symptoms.
you are lucky.
And then, still, technology can (and probably will) bite back. In 1997, Edward Tenner wrote a book in which he shows that technology often has unexpected consequences. It is very difficult to predict human behavior and technology is shaped by the way we use it. So it is also very hard to predict the use of technology.
Some examples:
GPS was originally invented to launch nuclear missiles and now helps deliver pizzas;
Pop music, played on repeat, has been deployed as a torture device;
SMS was never intended to enable sexually oriented conversations;
Or what about Instagram? Originally the app was created for artists and phographers to help people discover new things. Would they have ever thought that they would ruin the Trolltunga - experience? Trolltunga, which means, troll's tongue rock, looks like one of the most remote places on the planet. A place you can meditate for hours. Unfortunately Trolltunga is also highly Instagrammable, so the place that once attracted 800 tourists per year (2010), now attracts 80.000 people (2016). They have to wait in line for hours, not to meditate, but to make a quick picture.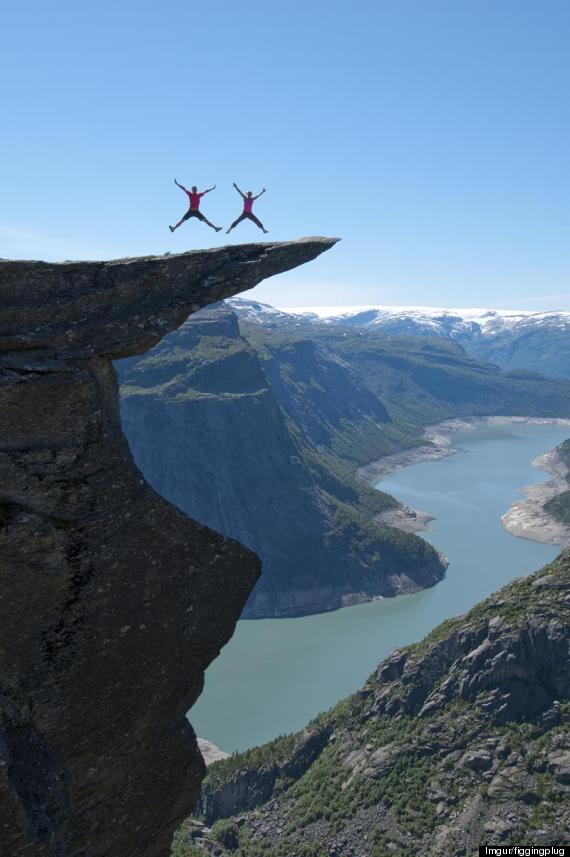 Technology Takes Revenge
Technology also often takes revenge in many ways. For example, treadmills at the airport were designed to speed up the flow, everybody is standing still, untill they hear: 'Mind your step.' Another example: social media may had probably been designed to bring the world closer together, but that is not going very well.
Often there are long-term "revenge actions" versus short-term solutions.
Cars are great. Traffic jams and environmental pollution are not;
Antibiotics are great, the fact that more and more resistant superbacteria are coming, not;
Photoshop and filters are great, that the real world is starting to look uglier as a result, not;
Viagra is great (for some), a rise in sexual transmitted diseases for people aged between 50-70 not;
Paperless meetings seem to be a time saver, but not if, on the other hand, a lot of money and time is spent on system maintenance, support and patching.
A paperless office is great for the environment, an iPad that is made of rare materials that have to be mined, is not.
And of course, the promise of email was that it would save us time. This 30 second video from the makers of the light phone analyzes the result:
In an increasingly complex world, it is therefore increasingly difficult to estimate the real consequences of technology!
Take aways from section six:
People are unpredictable and as a result so is technology!
Technology often provides a short term solution that creates a long term problem.
Some final words on crash course one
Congratulations. You have completed this crash course, so you got a very small taste of thinking about technology and the impact of technology on you and on society. This was just an appetizer. If you are going to assess, design, program, discuss, use or invent a technology we would like you to remember that:
Technology is way more than digital technology.
We are technological beings (there is no human vs technology).
Technology changes us and changes society.
Technology leads to new ethical dilemmas.
Thinking about technology means thinking hard about the problem you want to solve and what you expect from technology (what is better?)
Powerful digital technology makes problem solving seem easy, but the reality is often different.
And, finally, technology is unpredictable and often bites back.
Want more?
This was a crash course. It only took you one hour to complete (we hope). If you want more, we have some suggestions:
First, you can check out section seven, with all kinds of additional materials. Section seven is updated regularly;
Second, you can do one of the other ten crash courses;
Third, you can look at the example cases in the Technology Impact Cycle Tool, especially the category: impact on society;
Fourth, you can start using the Technology Impact Cycle Tool, especially the questions regarding Impact on society;
Finally, do you have any suggestions or remarks on this course? Let us know at info@tict.io.